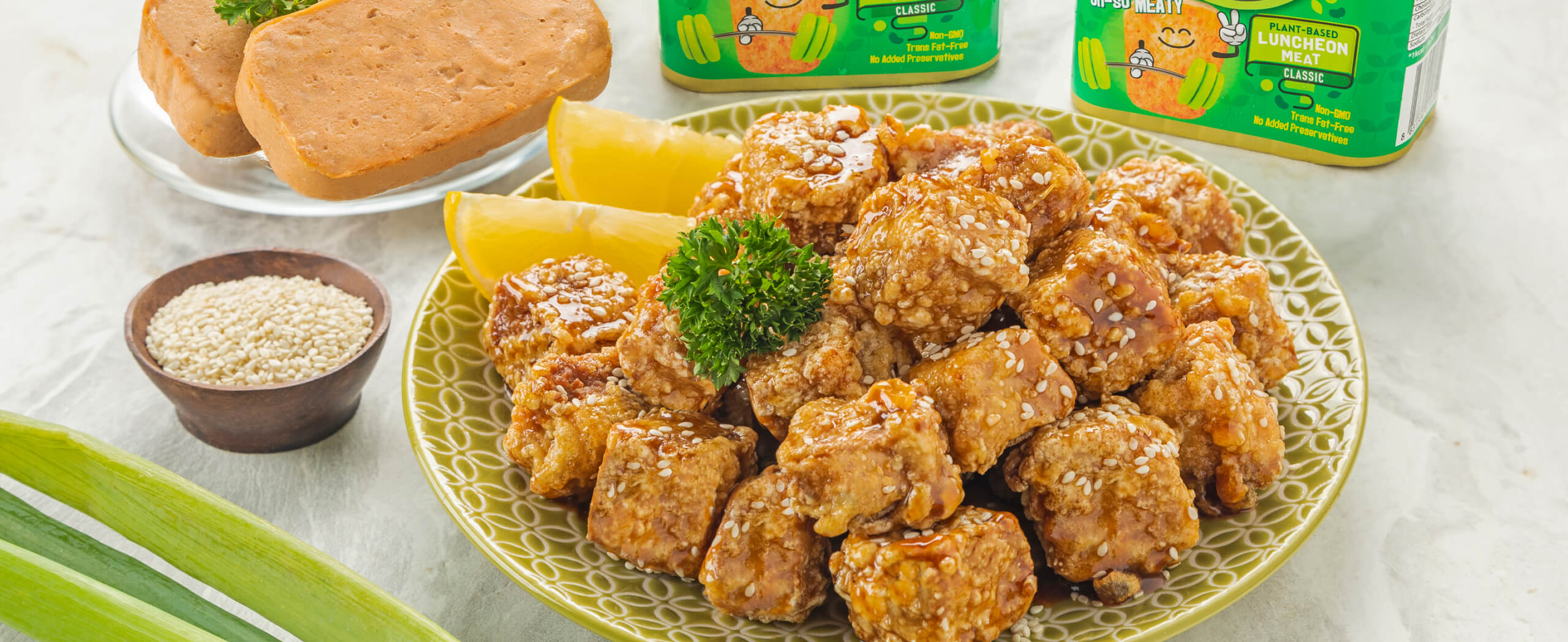 Crispy Sesame Meat
Try our ANEW Plant-Based Crispy Sesame Meat recipe today! #AnewRecipes #GoAnew #AnewSG
1 can ANEW Plant-Based Luncheon Meat (Classic), cubed
3 tbsp cornstrach
3 tbsp flour
2 egg whites (60g)
3 tbsp sesame oil
2 tbsp minced garlic
2 tbsp soy sauce
1 tbsp brown sugar
4 tbsp honey
1 tsp sesame seeds for garnishing
Take 1 cube of ANEW Plant-Based Luncheon Meat (Classic), and lightly coat with flour.
Remove from flour and coat the cube with egg white.
Next, lightly coat the cube in cornstarch.
On high heat, put the coated cubes into hot oil and fry until golden brown.
Once golden brown, remove the cubes from oil and set aside.
In a separate pan/wok, heat the sesame oil on medium heat and add minced garlic. Gently stir fry for 30 seconds.
Add brown sugar, soy sauce, and honey into the pan and stir until the sauce is mixed evenly.
Put the ANEW cubes back into the pan and stir/toss to coat it with sauce.
Remove from heat and plate.
Sprinkle sesame seeds onto the cubes as garnish. Ready to serve.